Disclaimer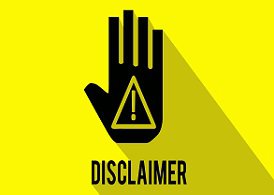 The content on this website is created and published in good faith for informational purposes only. Maple Online Casinos does not guarantee the completeness and accuracy of this information; all the information within this website is accurate to the best of our knowledge. Any action taken upon the information you find on this website (Mapleonlinecasinos.com) is strictly at the user's risk. As such, we will not be liable for damages and/or losses resulting from the use of our website.
Users are advised to check with the laws that are put in place within their own jurisdiction to determine the legality of the activities covered. Consequently, users are exclusively responsible for ascertaining whether it is lawfully allowed to play or place bets on external sites on this website.
From our site, you can use hyperlinks to visit external websites. As much as we try to provide quality links to morally upright external sites, we do not have control over the content or nature of these sites. Note that site owners or content may change without prior notice and before we get the chance to remove an invalid link.
Remember that when you leave this site, other websites may have different privacy policies as well as terms of use, which are out of our control.